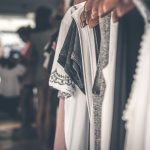 For retailers such as Boyds, a clothing and accessory store that caters to well-heeled Philadelphians, the pandemic has been challenging and this past holiday shopping season even more vital to its future.
The retailer opened a pop-up store at Ardmore's Suburban Square in October to test the suburban market for the first time in its more than 80-year history while maintaining its flagship on Chestnut Street in Center City.
The results on how Boyds fared during this past holiday season are bifurcated and reflect how the pandemic is affecting where people shop.
"Sales for the holiday season were very, very mediocre but a little better than I anticipated," said Kent Gushner, who oversees the family-owned business, about Boyds' Center City store.
Sales were down by 35%, which is a lot, but Gushner thought it would be worse.
"The week between Christmas and New Year's is an important week for us," he said. "It wasn't great but a little better than expected."
Boyds opened up the temporary Suburban Square location in October. Gushner was motivated to test it out after the civil unrest, vandalism and looting over the summer in Philadelphia left him frustrated and angry.
"That, by far, has been a bright spot," he said. "It's worked out to be a very good decision on our part."
In Suburban Square, Boyds has been catering to existing customers who live in the suburbs and aren't coming into the city for work or to shop. The store is also capturing new customers who never venture into Philadelphia and, but for the pop up, wouldn't have been introduced to the retailer. "It's been great," Gushner said.
As a result, Boyds has extended its lease at Suburban Square until the end of June and has started conversations about finding a permanent suburban location at Suburban Square or another Main Line location. "At this point, we're not close to signing on the dotted line but seriously looking," Gushner said.
The lackluster sales in Center City can be mostly attributed to a lack of foot traffic generated by office workers who typically come into Philadelphia for work during the week and to those who come in for shopping and dining on the weekends. That has affected retailers across the city.
"We have to figure out how to get the vibrancy back in the city," Gushner said. "We're trying to stay positive and stay realistic on what life and business in the city will be like when this passes and what the new normal will look like. I think there will be some permanent changes that will happen in the city that will affect us."
With that, Gushner also sees opportunity not only in the suburbs but with what will undoubtedly be less competition as retailers continue to close.
In the meantime, Gushner and his team are working out new issues that crop up from running more than one location. "We're learning on the fly," he said.
Boyds has operated one store for more than eight decades and that was part of the retailer's core business philosophy to stay focused on a single location. But, as with so many other things, Covid shifted that thinking and forced a change that wasn't anticipated.
*Article courtesy of Philadelphia Business Journal
For more information about Philadelphia retail space for sale or lease in Philadelphia or about any other Philadelphia properties for sale or lease, please contact WCRE at 215-799-6900.
Wolf Commercial Real Estate, a full-service CORFAC International brokerage and advisory firm, is a premier Philadelphia commercial real estate broker that provides a full range of Philadelphia commercial real estate listings and services, property management services, and marketing commercial offices, medical properties, industrial properties, land properties, retail buildings and other Philadelphia commercial properties for buyers, tenants, investors and sellers.
Please visit our websites for a full listing of Philadelphia commercial properties for lease or sale through our Philadelphia commercial real estate brokerage firm.